Paysenger has been at its most productive in Q1-Q2 2022. The company is now headed towards its biggest market expansions, now with its brand new positioning and adjusted business model.
In response to unprecedented market changes and dips in crypto, the team had to work actively to introduce new changes and roll out major updates to the platform. Due to this, we also had to postpone EGO's IDO which was initially supposed to happen in July.
However, we are still going strong and based on our achievements and performance in Q1-Q2, we are still in line with our plans and on track to launch the IDO in Q4 2022.
Let's take a look at everything that was achieved in this period.
Key Takeaways for Q1 and Q2 2022
Raised $1,500,000 at the EGO Public Presale, allocating 35,000,000 EGO tokens (3.5% of the total supply) at $0.05 per token. This was achieved at the presale round before even the actual public IDO.
Investment inflow continues to increase despite worsening market conditions after the crypto winter which is a clear indication of investor trust and confidence in the product.
Established a team of 80+ people including experienced professionals from the fintech industry, with regional distribution spanning 15+ countries.
Achieved 71 points eNPS ranking, which is 30% higher than 200 employers from the same industry that participated in the survey. This indicates that most employees rated Paysenger as an excellent place to work and would also recommend it to others.
Paysenger's mobile app for iOS and Android has left the initial testing phase and is now available on the respective app stores. In addition, the mobile dev team is world-class — it's actively performing further testing and routinely introducing new features to make the app as user-friendly as possible.
Paysenger is readily executing its marketing goals with 3,500 registrations of influencers on the web version, 3,000 regular installs, and 1,000 installs in tier 1–2 countries by experts.
Got featured on several major publications including Bloomberg, Cointelegraph, Crypto Daily, and more.
In recent times, we've seen unprecedented market conditions that harmed some of the biggest names in the crypto industry. The crypto winter caused setbacks, and we had to reevaluate our positioning entirely to make sure that Paysenger is able to achieve its goals.
However, our performance demonstrates just how much we've achieved navigating out of the crypto winter, poor market conditions, and unprecedented global events. The biggest goal has always been to differentiate Paysenger in a way that it's not only a blockchain or NFT project but a social network that aims to make Web 3.0 technologies a daily way of life for the general public.
The positioning has changed, however, the mission remains the same. With consistent inflow of investment despite the biggest dips in crypto, the market has repeatedly shown its need for our products and services.
And despite the hardships, there's never been a more exciting time to innovate at Paysenger.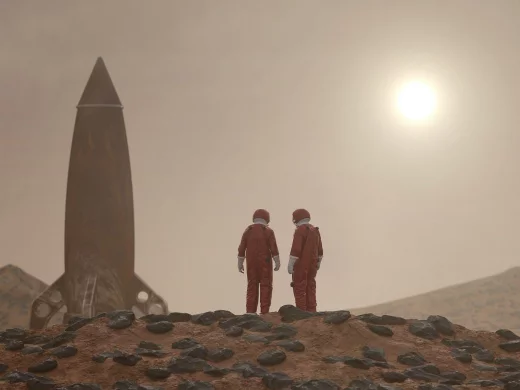 Introducing Paysenger 2.0
Paysenger is becoming a create-to-earn ecosystem where creators, idea makers, and their audiences collaborate to collectively earn money and produce high quality internet content.
Features from the previous model that made Paysenger great are mostly unchanged. At its core, Paysenger is still a place that creates new ethics online and streamlines communication with high-value experts and influencers.
However, after seeing just how many problems we could solve with our platform, we wanted to go even bigger. Paysenger is now aiming to remove income disparity from the internet creator's economy by demonopolizing monetization tools that are controlled primarily by the big social media companies.
With fair income distribution, we not only reward creators but also idea makers that come up with great ideas for top-performing internet content, creating new and exciting ways for people to collaborate on our platform. What's more is that fans or audiences that participate in events or engage with content are also rewarded because they also play a huge role in the promotion of internet content.
You can read more about the new positioning here.
Performance Highlights for Q1 and Q2 2022
EGO Token Capitalization
Conducted EGO's first Public Presale and raised $1.2M. The Presale is still ongoing and you can participate by visiting this link.
Signed a partnership agreement with XT.com — one of the biggest exchanges in Asia. EGO token will soon be listed on XT's exchanges and available to purchase in Asian regions.
Secured $20K in funding from XT.labs, a subsidiary of XT.com
Won the Best ICO of 2022 award at Crypto Expo Dubai, one of the biggest crypto annual events.
Got a very high rating in the ICOHolder tracker. EGO tokens are now also listed on the ICODrops tracker.
Participated and co-hosted major crypto events, including Crypto Expo Dubai, World Blockchain Summit, and Blockchain Summit Moscow.
Attracted over 100,000 people as part of our project community on social media.
Paysenger and its products
Paysenger's mobile application, in addition to its web version, backend, and CRM were fully developed from scratch in just 6 months. The app is available and fully localized in English, Russian, Spanish, and Portuguese.
Our company currently has fully independent, self-sufficient, and functional departments that are constantly rolling out new updates to Paysenger's infrastructure. Some of our achievements at the technical front from Q1 and Q2 include:
Complete redesign of the web version with a new home page.
iOS and Android (MVP) launches, with added functionality to send Media Requests, and a new Response Feed.
Developed in-house a full-fledged CRM that manages user-base, user-generated content, correspondences, categories, and more.
The app had a complete visual overhaul and we are currently introducing new branding for all Paysenger products.
New Payment Gateway Integrations
Paysenger now supports payments via Stripe, Unlimitt, and Ecommpay. In addition, we introduced eWallet and Online Banking.
Users can now deposit funds into their Paysenger Balance and use it for all purchases on the platform. They can also withdraw funds earned on the platform to their primary payment method.
HR Report Q1-Q2
Our size grew considerably as over 40 people joined our team in Q1 and Q2. Multiple HR reports have ranked Paysenger as a very happy place to work and we continue to attract new talent. Paysenger ranked at 71 points at an eNPS survey, boasting a 30% higher ranking than 200 other companies in the same industry.
The company values employee happiness above all else, which is why we offer flexible work hours and hybrid work format. We also conduct regular surveys to reevaluate employee happiness and stress levels to ensure we can create the best possible work environment.
Over 95% of our team consists of full-time employees, in addition to several part-timers, and outsourced talent.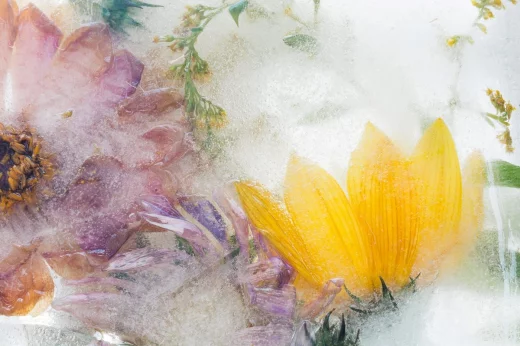 New Objectives and Goals for 2022
As mentioned earlier, Paysenger is now transitioning into a new era of monetized communication. In our new positioning, we are building a social network that promotes the usage of blockchain and NFT technologies, while bridging the gap between creators, idea makers, and their audiences.
We plan to fix the income gap in the internet creator's economy by introducing monetization tools that are completely owned and controlled by the general public through effective and fair distribution of resources. At the same time, Paysenger is going to be a go-to network to not only consume or produce internet content but also to benefit from it.
Of course, the implications of the project are not only relevant to producers and consumers of content. Our tech team is readily introducing new functions and features to create exciting new ways for advertisers and marketers to get the most out of the platform as well.
The New Target Markets
After months of research and getting familiar with the market, we have now decided to launch our campaigns in two primary regions — Canada and the UK.
This was done after a deep dive into culture, trends, and establishment of the primary metrics we need to track. We are confident that these regions will serve as a launchpad for our growth and expansion in the future.
Roadmap and Business Goals
To summarize, the three main tasks that we plan on accomplish in the next half of the year are:
To attract further investment for the growth and expansion of the company
To launch high-quality marketing campaigns to generate 400,000 new users
To ensure that our platform runs at world-class quality and efficiency
To further breakdown our objectives:
July will be focused on releasing new updates to make the Paysenger platform more user-friendly. In addition, we'll be working on keeping our investors more informed about our plans and performing detailed research of our target markets.
August will introduce even further updates to Paysenger's app and web version with additional planned features to give its users more ways to connect. We'll launch full-scale marketing campaigns in our target regions and will be seeing active inflow of new users.
September will be all about planning the IDO. If you remember, the IDO was initially delayed due to poor market conditions. Our experts determined that delaying the IDO was the best strategy to preserve our investors' funds and shield them from market difficulties. We do believe it will be a lot more effective to conduct the IDO in Q4 2022 to give the highest value and returns to our investors.
Internal Changes
Paysenger continues to evolve and that's thanks to our flexible, multi-talented, and hardworking team.
Some of the biggest changes that happened in Q1-Q2 were internal — the team has constantly evolved, and adapted to changing market conditions to realize Paysenger's goals.
To make our work efficient, accurate, and timely, our entire organizational processes were overhauled, redone, and revisited many times. However, in July, we believe that we finally have a working system that ensures both efficiency and effectiveness.
We are now using even more modern tools (some of them internally developed) and technologies to organize work across all departments.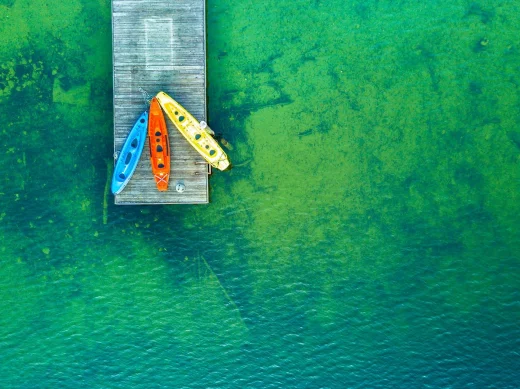 What's Next?
In June, our team, with over 20 participants consisting of department heads and leaders, gathered in Batumi to set out priorities for the coming year.
There were some difficult questions asked with long brainstorming sessions. However, in the eyes of the founders and investors, and despite market stagnation and difficulties, Paysenger is still on track to achieve its long-term goals.
More about Paysenger
Paysenger is a social platform where you can earn tokens for coming up with ideas and collaborating with other users to produce internet content.
It's a create-to-earn ecosystem that rewards creativity and provides innovative ways for idea makers, content creators, and consumers to collectively earn rewards through collaboration.
Governed by the principles of fair revenue distribution, the Paysenger model not only pays Creators and Idea Makers for content production but also Fans who engage with viral content.
'Idea makers' on Paysenger are creative brands, companies or individuals that come up with ideas. These ideas are sent as paid requests to 'Creators' who then turn them into content. Fans' are the people that enjoy, share, and engage with the content and in turn are rewarded with tokens.
The platform allows people to send paid direct messages, request videos, or book audio/video sessions with creators and other industry experts including celebrities, influencers, politicians and more by paying in conventional currencies or EGO tokens.
Paysenger also incorporates an NFT marketplace and built-in features to convert shared content into NFTs to protect ownership. Any piece of paid content, such as text, image, video or audio that you receive from a creator can be turned into an NFT and then saved or sold right within the platform.
Get EGO tokens today and use it to get discounts on all purchases on Paysenger.
Follow us on our social media.
Telegram | Twitter | Instagram | Instagram (RUS) | Discord | Facebook
Best regards,
Team Paysenger