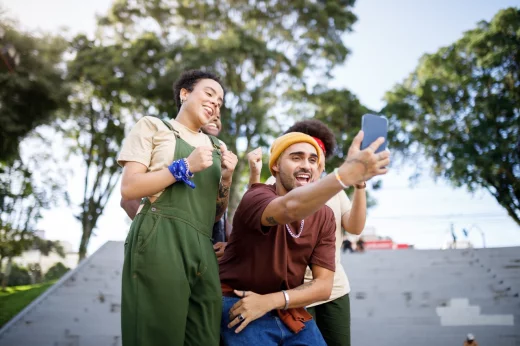 A lot of creators on TikTok and Instagram are talking about UGC content and how you can earn money from it. You can find many tutorial videos on how you can get UGC sponsorship deals or build a UGC portfolio – but what exactly is UGC? And how can you become a user generated content creator? We'll cover everything in this article.
What is UGC?
The term UGC or "user-generated content" is pretty self-explanatory. Any content that is produced by social media users instead of brands, content creators or influencers is called UGC. This type of content is generally low-budget but has an authentic feel to it. In many niches, people are more likely to interact with UGC as compared to corporate-looking advertisements, so a lot of brands use it to their advantage.
Who is a UGC Creator?
UGC creators are those who specialize in producing content that looks authentic and 'real'. These creators are able to mimic daily social media users and make their content look as down-to-earth as possible – and earn money for it. Brands are always on the lookout for authentic-looking content because it generally gets more engagement from users.
People tend to scroll past anything that resembles an online ad. That's because of stagnation – the internet is full of ads and people have developed a certain type of "blindness" towards them. That's where UGC creators come into play. Content produced by UGC creators feels real and usually gets more engagement.
What's the Difference Between a UGC Creator and an Influencer?
In any industry, influencers are paid to promote a brand or product on their accounts. They have a big following and whatever promotional content they showcase on their page gets seen by their audiences. However, a UGC creator produces content for a brand that gets posted on the brand's social media platforms (instead of the creator's page).
For example, a clothing brand might pay a UGC creator (who isn't necessarily famous) to make a short authentic-feeling testimonial video which it can then post on its Instagram page or use it as marketing material. Videos that look like they're coming from real people are more trustworthy that's why they are great for paid ads or testimonials.
Why Do Brands Choose To Work With UGC Creators?
The internet is crowded with content creators and it's very hard to know who to trust. Branded ads are generally frowned upon because they feel intrusive. Nobody likes to be forced to watch a corporate ad before their YouTube video loads. UGC on the other hand, looks just like real-life content you see on social media. That's why it doesn't come off as an interruption – rather, it looks just like all other content that users are consuming on a daily basis anyway. Other than that, UGC is much more cost-effective than influencer-backed content. If you're looking to be a UGC creator, this might be bad news because you're generally paid less than an influencer.
How to Become a UGC Creator in a Few Simple Steps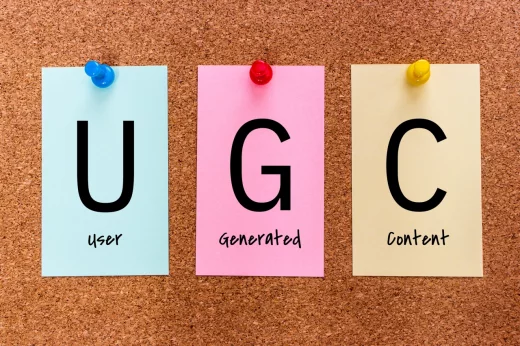 Becoming a UGC creator is relatively straightforward if you have the right tools. You don't need to have a big following on social media because as a UGC creator you are paid to produce content that gets posted on the brand's own social media channels. So your biggest selling point is going to be your content creation skills. However, remember to not look at high-quality videos from content creators as inspiration! UGC is generally relatively low-quality and can mostly be shot on your phone. With that being said, let's talk about what tools you need to get started.
1. Get some basic equipment
The bare minimum you need is a smartphone camera and a ring-light. But having some extra tools handy will make it easier to deliver the type of content your clients are looking for.
Here's what you need to set up a space in your house or apartment to shoot regular content:
A quality microphone
Without good audio, your videos won't have any impact no matter what type of camera or lighting you use. You don't need an expensive studio microphone, get a lavalier microphone or good earphones so your audios are always crisp.
A decent camera
In most cases, your smartphone camera should do just fine. If you don't have a good smartphone camera, then get an entry-level digital camera especially if you're on a budget.
A tripod
You need a tripod to hold your camera or smartphone. Get a good quality one so you can place it in different angles and heights.
Good lighting
A ring light is great because pretty much everyone uses it these days. You can have several ring lights if for some projects you have different lighting requirements.
Editing software
Basic level of knowledge of any editing software can take you a long way. You can get features in mobile apps so you won't need a computer for editing. Try Filmora on iOS or Android.
2. Create a Plan
Start doing research and find a niche that you're truly passionate about. Maybe you like clothes? Or maybe you're more of a car person. You can look at some of your favorite brands and see what type of UGC they're posting. You can use that for inspiration and create your content around it. Being a good UGC creator is all about being a student of social media content. Consume a lot of content and try to recognize what makes good UGC stand out.
3. Build a UGC Portfolio
Before pitching your services to a brand, you need to create a portfolio. This can be posted on your social pages or you can simply have a list of unpublished videos in a Google Drive. Even if you don't have any brand deals right now, you can create UGC on your own as a fun practice exercise. This not only improves your skills but it also gives you videos to put on your portfolio.
4. Reach Out to Brands
It might take a while to close your first brand deal because brands generally don't reach out to UGC creators on social media platforms. However, you can advertise your services on UGC platforms like Paysenger (more details below). As a UGC creator, you will have to proactively reach out to brands. Start by creating a spreadsheet where you can put potential brands that you can reach out to.
Identify brands on Instagram and TikTok by going through their social handles. If they use UGC instead of content from influencers and content creators then it's very likely that they employ UGC creators. Add them in your spreadsheet and send DMs or emails to them. You might need to follow up several times for some brands until you get a response. Keep a link to your portfolio handy and include it in your messaging.
UGC Creator Platforms and How to Use Them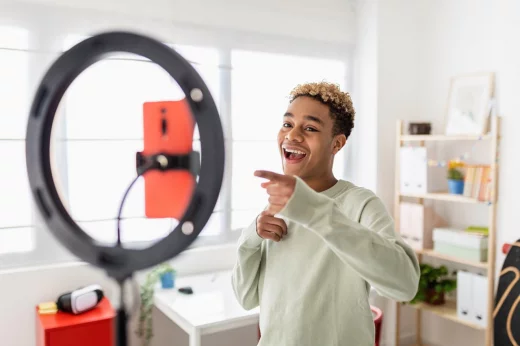 As mentioned earlier, brands generally don't reach out to UGC creators. Instead, they prefer to get real content from their customers because that usually comes for free. In addition, you might have a hard time getting noticed by brands because you're not an influencer. There's billions of pieces of content being uploaded on a daily basis and brands already have so many messages to reply to, so your pitch might get lost in the noise. That's where UGC creator platforms come into play. These platforms make it easier for brands to find UGC creators or for creators to find brands looking for UGC. Here are a few examples to consider:
Paysenger is a social marketplace where people buy and sell content. It's the perfect place for brands to search UGC creators and pay them to produce content. As a UGC creator, you can advertise your portfolio on your Paysenger profile page and also set a pricing. Brands simply go through your profile and place orders for videos, photos, audios or even text posts.
Paysenger also handles payments so you don't need to have back-and-forth communication to discuss payment methods and other conditions. Everything can be done through Paysenger's built-in interface. Brands can also run mass UGC campaigns and send out payments in EGO tokens (Paysenger's native currency) to hundreds of UGC creators.
Insense is for marketers to send UGC requests to hundreds of creators at once. By signing up on Insense, brands will be able to reach out to you. You might not earn on Insense as much as you would if you sourced the deals yourself but it's a good start especially if you're still building your portfolio.
Tribe is another place for UGC creators to get in touch with brands. The only difference here is that creators must have over 3,000 followers to create an account. Other than that, Tribe partners with big brands like Lego, McDonalds and Unilever so you might have access to a bigger client pool working with them.
Conclusion and final thoughts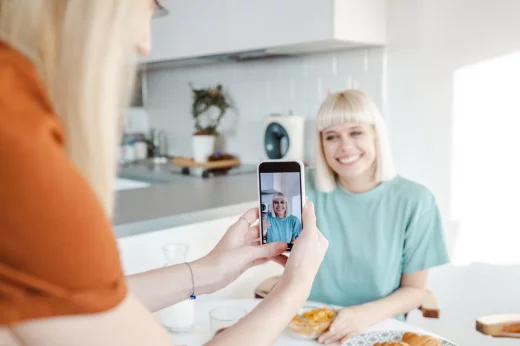 Social media content has evolved in many ways and creators keep finding new ways to engage their audiences. While marketers continue to use clever tactics to get attention, authenticity and real-life experiences will always hold great value in the public's eyes. If you can understand what makes UGC feel "down-to-earth" and recreate it, you will definitely make heads turn. This is exactly the quality brands will be looking out for when they view your portfolio. Make sure you do a lot of practice and consume a lot of content to create a winning formula.
If you find yourself lacking resources to pursue your dream or to meet potential clients, use Paysenger to get ahead of the curve. The platform is equipped with all of the tools you need to succeed as a UGC creator. Sell content, meet brands and collaborate with sponsors on Paysenger. Build your content creator career and earn money through modern monetization tools.