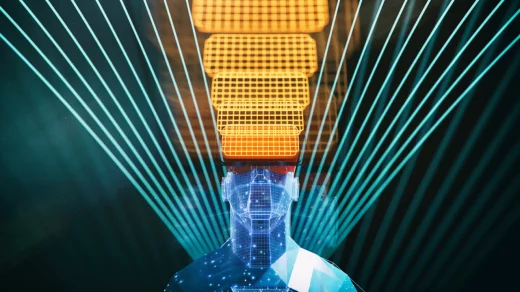 AI chatbots have evolved into a crucial tool for businesses wanting to improve consumer satisfaction and facilitate customer service as the world of business continues to change - all owing to digital transformation.
It's not surprising that businesses are looking for an effective AI chatbot to fit their demands given the exponential growth in chatbot usage in recent years.
In this article, you will discover the top 3 ChatGPT substitutes you should take into account when looking for an ideal AI chatbot.
Introduction to AI chabots
AI or artificial intelligence works as an easy to use computer software which imitates human-like conversations and written content. Customer inquiries get easy to comprehend and respond to with the employment of Machine Learning (ML) and Natural Language Processing (NLP). AI chatbots can be used by a variety of businesses, such as those related to finance, healthcare, e-commerce, and customer support sectors.
The following are some advantages of employing AI chatbots:
24/7 accessibility: AI chatbots are accessible to everyone all around the world.
Enhanced customer experience: AI software tends to respond at a quicker rate to customer queries, better interaction and connection with the brand.
Economical: Due to a higher capability of handling traffic on the software, there is a decreased requirement for man-power - in turn reducing costs.
Criteria for selecting the best AI chatbot
Some important variables need to be taken into account when choosing the ideal AI chatbot for your company to succeed. These may include:
NLP capabilities: The chatbot needs to have adequate natural language processing characteristics so it can comprehend queries from users and deliver accurate responses.
Integration capabilities: The ability of chatbot to effortlessly interact with the existing systems, like CRM and social networking sites.
Customization: The virtual assistant needs to be readily adaptable to the specific company requirements.
Analytics: To comprehend interactions amongst the users and boost functionality with time, the chatbot needs to have analytics.
Security: The chatbot is required to be safe to protect the user's information.
Top 4 alternatives to ChatGPT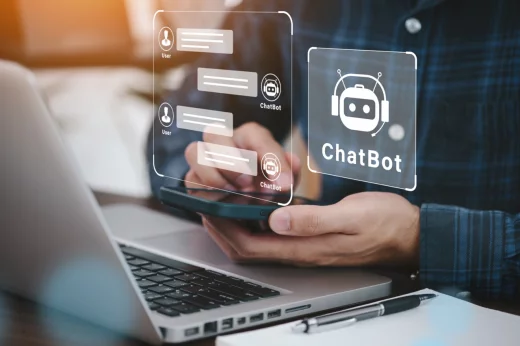 Dialogflow by Google
Dialogflow is a platform generated by Google that supports creating AI chatbots. It provides collaborative solutions across many platforms, such as web pages, smartphones, tablets, and messaging apps, using NLP and ML.
Dialogflow offers many features including the following:
Multi-language capability: Dialogflow is appropriate for companies having a global reach as it supports over twenty distinct languages.
Third-party integrations: Dialogflow works flawlessly with a variety of third-party apps, such as Google Assistant, and Facebook Messenger.
Customization: Dialogflow offers a high degree of customizability, enabling companies to design distinctive conversational experiences.
Analytical support: Dialogflow offers analytical support to monitor user interactions and enhance performance over time.
Security: Dialogflow complies with Google's stringent security guidelines and is therefore safe.
Dialogflow Pros
Robust NLP capabilities
Multi-language support
Third-party integrations
Customization
Analytics
Security
Dialogflow Cons
Steep learning curve
Limited voice recognition capabilities
Tars
Tars is a chatbot design platform that enables companies to build interactive experiences without the additional need for coding. Tars includes a number of features, such as:
Multi-channel Support: Tars are compatible with SMS, message services, and websites.
External Programmes Integrations: Tars works effortlessly with a number of external programmes, such as Zapier, Mailchimp, and Salesforce.
Customization: Tars' great degree of adaptability enables companies to design individualized conversational sessions.
Analytical Support: Tars offers analytics to monitor user activities and enhance performance periodically.
Security: Tars is safe and follows industry-recognized security procedures.
Tars Pros
Easy to use
Multi-channel support
Third-party integrations
Customization
Analytics
Security
Tars Cons
Limited NLP capabilities
Limited voice recognition capabilities
MobileMonkey
MobileMonkey is a chatbot building forum that enables companies to develop interactive experiences throughout multiple platforms, namely Webchat, Facebook Messenger and SMS. MobileMonkey provides a variety of features including:
Multi-channel Support: MobileMonkey shows great compatibility with Webchat, Facebook Messenger, and SMS.
Third party Integration: MobileMonkey offers a range of smooth connections, which may include Mailchimp, Shopify, and Zapier.
Customizations: MobileMonkey offers an extensive range of options for customization, enabling companies to design distinctive interactive experiences.
Analytical Support: MobileMonkey offers analytics to follow user activity and gradually enhance performance.
Security: MobileMonkey is safe as it follows industry-recognized security guidelines.
MobileMonkey Pros
Multi-channel support
Third-party integrations
Customization
Analytics
Security
MobileMonkey Cons
Limited NLP capabilities
Limited voice recognition capabilities
Limited language support
Paysenger AI Program: Solution to the AI-Art Dilemma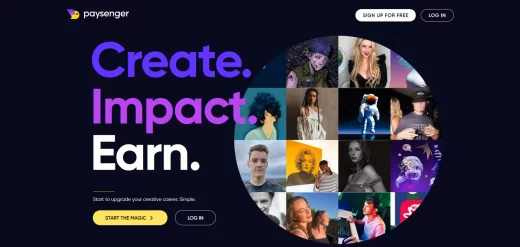 Paysenger – a social marketplace recently partnered with an AI PhD from Stanford, Dr. Tamay Aykut to build an AI algorithm for creators and influencers.
The AI allows creators to build their own computer-learning models to generate art in their own style. It uses an artist's portfolio and social media posts to learn. This was created in response to when AI companies started training their algorithms using art all over the internet without permission.
Artists have relied on their unique art style and personal identity to thrive and that's now threatened in the AI age, where everything is replicable. Paysenger is solving this by giving artists and creators a way to prove ownership of their content (by minting everything on the social network into NFTs). The platform's new AI platform lets artists monetize AI art as well.
Read more about the program here.
AI chatbot pricing
Pricing for AI chatbots varies depending on the platform and the features provided. Dialogflow offers a free plan with limited features, while Tars and MobileMonkey offer a free trial before requiring a subscription. Paid plans for all three platforms start at $10 per month and increase based on the features provided.
Conclusion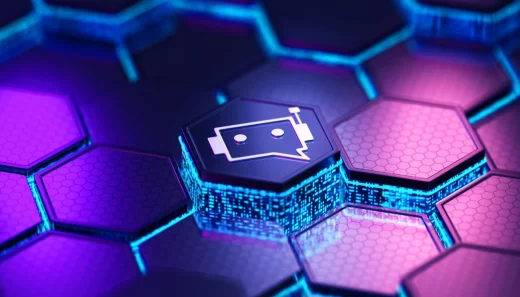 Choosing the ideal AI chatbot for the business necessitates a thorough assessment of numerous variables such as NLP capacity, integration abilities, customization, analytics support, and privacy. The top three ChatGPT substitutes are Dialogflow, MobileMonkey, and Tars. Each has its own advantages and disadvantages. Be sure to select the platform that closely satisfies your unique business demands as you make the decision.
Therefore, if you're on the lookout for the greatest AI chatbot for your company, do consider MobileMonkey, Tars, and Dialogflow, then choose the option that best meets your requirements.
Becoming a creator influencer in today's economy is hard. There are AI bots generating entire seas of content round-the-clock, extreme competition and unfair monetization algorithms. Succeeding on YouTube, Instagram or TikTok takes a lot of effort but you could minimize this effort by using unique monetization tools, AI features and modern technologies.
Paysenger offers a host of creator tools such as subscriptions, on-demand paid content, paid communication and the ability to earn royalties for producing engaging content. If you're looking to succeed on your journey as a creator, try Paysenger today.