You've probably heard of Ko-Fi vs Patreon whether you're an artist, writer, musician, or any other type of content creator.
Both sites are for creators who want to make a living off their work and find a devoted fan base. But which one will serve your needs best? Is Ko-Fi really better than Patreon?
This article will help you decide between the two monetization platforms by comparing the two and outlining the pros and cons of each.
Can Anyone Make Money on Ko-Fi and Patreon?
Yes and no. Patreon and Ko-fi are among the biggest subscription sites on the planet!
This means that the competition on these sites is fierce. Over 90% of all content creators on YouTube have some sort of premium subscription offer and most of them use one of these platforms.
The market has become super stagnated and if you're just starting out, you might get lost under a sea of creators.
Try using Paysenger instead – it's a platform for new to medium-size creators. On Paysenger you can:
Find supporters and easily monetize your content

Earn tokens for posting content and getting likes

Collaborate with other creators to get extra exposure

Get supported by people who can't afford to support you through tokens

And much, much more!
Try Paysenger on iOS | Android | Web
How's Ko-Fi different from Patreon?
Ko-Fi is a website where artists can get one-time donations from their supporters through virtual coffee tokens.
Fans can express their support by purchasing one or more coffees for $3 each. It's very similar to Buy Me a Coffee, where the goal is to allow fans to quickly say thanks to creators without obligations.
In addition to setting goals and providing special material for donors, creators can also offer their fans the chance to win prizes.
Whereas Patreon is more for creators who want to build a fanbase that supports through recurring subscriptions.
A lot of sources say that Ko-Fi is better suited to casual content creators who are not looking for serious long-term income.
However, serious content creators can also utilize Ko-Fi in a number of ways thanks to its simpler, no-obligation payment system.
What Makes Ko-Fi Better Than Patreon?
Simpler, no-obligation payments
With Ko-Fi, supporters can give money to artists without committing to regular payments.
Hence, it's a good choice for people who want to show appreciation for various artists without breaking the wallet.
The biggest advantage is that Ko-Fi allows creators to monetize some of their most devoted fans.
According to our research, over 90% of your most devoted fans are those who can't afford to support you (but would happily do so).
While it may be impractical to ask them to pay, there are other ways these audiences can be used to skyfold your earnings.
For instance on Ko-Fi, these audiences can pay you in virtual coffee tokens or take online actions to boost your outreach.
Due to this, Ko-Fi has relatively more monetization potential than Patreon.
However, virtual coffee donations on Ko-Fi are limited. There are other creator platforms that utilize the idea of virtual tokens to the fullest, we'll go over those in a bit below.
One of the most generous pricing plans
Ko-Fi doesn't charge any commission on donation payments. It makes money by taking 5% on memberships, merch sales and affiliate sales.
You can get rid of the 5% commission fees by becoming a Gold member for $6/month. This also gives you additional features such as:
Google ads integration

Premium usernames

Ability to customize donation size

Separate public and fans-only posts
It can also act as a quick payment gateway for casual, short-term projects.
Get going in minutes
Since Ko-Fi is a simple platform, you can create an account with them in minutes.
Getting paid on Ko-Fi is easier too as it has fewer requirements for creators, which makes it great for those who are new.
For instance, you get paid instantly on Ko-Fi whereas on Patreon you have to achieve a monthly balance first.
Explore page to reach new audiences
Unlike Patreon, Ko-Fi has an explore page where the company curates various creators for audiences to see.
While it is possible for you to generate some traffic on Ko-Fi, you'll have to bring your own audience to these platforms by yourself to see any significant growth.
Less regulations, more creative freedom
There are no fixed requirements for how often or what kind of content creators must produce as they are not bound to a subscription service.
Creators have more freedom, and they can explore many different ways and content types to raise money before settling for the one that works the best.
That's why Ko-Fi is ideal for creators who are just starting out and are currently in the process of "finding their voice".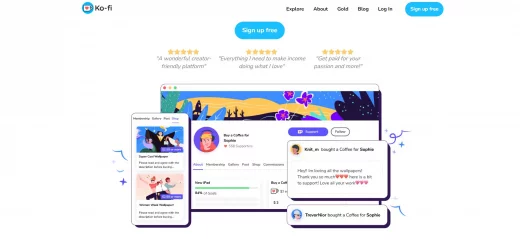 Some Ko-fi creators for inspiration

Victoria Banks, a musician gives exclusive early access to her unreleased songs for $4 a month. She also has over a hundred supporters on Ko-fi.
Eric Campbell, a streamer, has received over 8,000 tips from his followers. He mostly uses Ko-fi to get one-time donations.
What Makes Patreon Better Than Ko-Fi?
Patreon is a website where fans can pledge regular money to support their favorite creators. The creator can set up many incentives, with higher levels providing access to premium features and content.
A lot of features Patreon offers are similar to Ko-Fi but their marketing and interface are highly focused on recurring memberships.
Supporters or "patrons" pick their preferred subscription level, and they have the flexibility to modify or end their service at any moment.
Patreon works a lot better for creators who are looking to cater to a particular niche audience, who are willing to pay a recurring fee to support new content.
However, to make serious money from Patreon, you have to build a loyal audience first.
According to stats, less than 1% of an average creator's audiences end up becoming their sponsors on platforms like Patreon.
So unless you already have a big audience, you might have a hard time raising money to grow as a content creator especially if you're just getting started.
Patreon's subscription-based business model
If you're willing to commit to producing a fixed amount of premium content (mostly in addition to your regular content) then you can count on your patrons to supply you with steady income.
This gives you a sense of security that one-time donations don't.
However, this also binds you to that audience and in some cases, might take away the creative freedom.
Ideally, it's nice to have a mix of both one-time and subscription-based payment models to have more flexibility in your revenue sources.
Building communities
Creators can use Patreon to cultivate an audience for their works and show their appreciation by making a monetary contribution to the site.
As a result, artists can build stronger bonds with their audiences by speaking directly with them, sharing behind-the-scenes details, and providing access to unique content and rewards.
Different tiers of content for premium subscribers
Creators can encourage higher-tier subscriptions by providing special material and gifts to premium subscribers. This generally boosts earnings and generates enthusiasm for upcoming material.
Big platform with a complex pricing plan
Patreon is one of the oldest creator platforms that have stood the test of time.
However, due to its long standing in the market, it has a complex payment policy.
It has 3 different pricing plans, it takes 5-12% of your monthly income and charges additional processing fees separately.
The amount of perks you get and your monthly rate depend on which plan you are.
The biggest bummer is that Patreon pays out earnings to creators on a monthly basis and creators need to hit a threshold to be able to withdraw their money.
There's no option for instant withdrawals. The platform makes payouts between the 1st and 5th of each month.
Some Patreon creators for inspiration
YouTuber Whiskey Tribe, with over 2,500 Patrons, offer weekly Q&A's, shoutouts and physical rewards to their subscribers. They have multiple subscriptions from $4 up to $20/month.
Kirsty Partridge, an artist, is giving out her entire library of 300+ art-instructional videos for just $5/month. According to Patreon, she makes over $200,000 a year.
Which One Should You Pick: Ko-Fi vs Patreon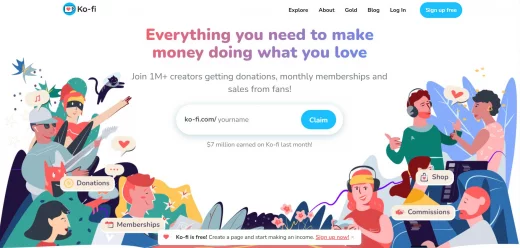 Ko-Fi is an excellent choice for content producers who wish to refrain from committing to regularly releasing exclusive material but still wish to monetize their work.
On the other hand, creators who want to build a community around their work frequently turn to Patreon for financial support. Patreon is the perfect platform for content creators who want to keep their audiences engaged with unique and regular updates.
Patreon also provides authors with additional capabilities, such as live streaming and patron-only posts (available on Ko-Fi only with Ko-Fi Gold), which can help them develop a dedicated fan base.
So in short, Patreon works better if you already have a decent amount of fans. Ko-Fi is a great platform to kickstart your creator journey.
It's recommended to combine the two to benefit from both one-time payments and recurring subscriptions, however, there are other alternatives such as Paysenger that offer everything under one roof.
Paysenger: The One-Size-Fits-All Solution for All Creators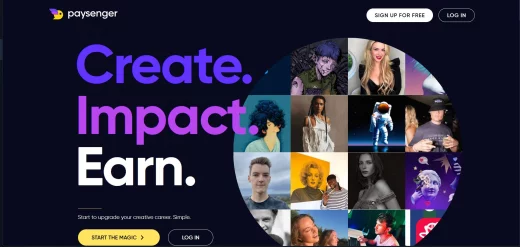 Paysenger is a social marketplace that is a good alternative to both Patreon and Ko-Fi.
Most creators combine Patreon with other platforms such as Ko-Fi (or Buy Me a Coffee) to cater to the needs of all types of audiences.
However, this makes the 'call-to-support' highly inefficient as creators will have to do the extra work of redirecting audiences to two separate channels.
Paysenger fixes this by providing the best of both worlds in one place. The app features an easy-to-use interface on every creator's profile where audiences can simply purchase content or subscribe for future releases.
The platform also provides Cameo-like features that allow fans to send custom requests to their favorite creators for special videos, shoutouts and more.
Other Key Differences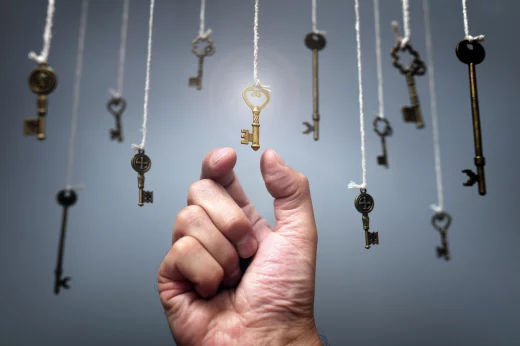 Here are other key differences that make it easier to monetize your content and grow as a creator on Paysenger as compared to Patreon and Ko-Fi.
Innovative payments
Patreon is built on regular monthly payments and Ko-Fi is focused on one-time coffee donations using real world currencies.
On Paysenger, users pay using EGO tokens – the platform's utility token, which can either be purchased or earned directly on the platform by fans.
Fans earn tokens by participating in events, contests or surveys. They also get paid for giving likes, commenting or showing support to their favorite creators.
According to research, the most devoted fans of a creator are those who can't afford to pay.
On Paysenger, even these fans can be monetized, as they'll be able to support you by performing actions that make you more popular or by paying you in tokens that they earned directly on the platform.
EGO tokens can easily be withdrawn or exchanged for fiat currencies.
Take audiences on a journey
Paysenger combines social networking with Patreon-like creator monetization tools.
The platform features an Explore section where new creators are promoted. You can also grow as a creator by regularly posting content and offering premium or on-demand content for payments.
Premium communication
Creators on Paysenger can easily create communities, talk to their most devoted fans, collaborate with sponsors and offer their expertise for money.
It's really hard to connect with creators and influencers these days.
On Paysenger, you can send paid direct messages to anyone to get their attention.
Other criteria to weigh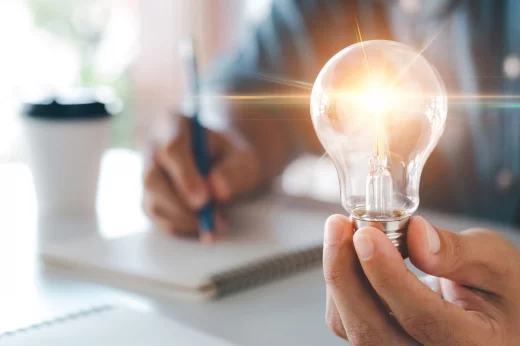 Consider who you're trying to reach
According to research, Patreon audiences mostly comprises demographics that are familiar with the internet culture and crowdfunding.
That's why it works a lot better for content creators who primarily produce content for audiences such as gamers, tech-savvy individuals, social media creators, and so on.
Ko-Fi works for all audiences – since it can even function as a simple payment gateway.
Paysenger has a host of social media features as well, so it gives you access to all kinds of audiences.
The nature of the content
Patreon's tiered concept could be useful if you produce longer-form, multiseries content like podcasts or video series.
Ko-Fi's donation model works better for low-commitment content, such as quick illustrations, short videos or some short-term projects.
Paysenger allows you to combine long-term and short-term.
It also allows other people, such as creators, fans or brands to order paid videos, photos or social posts from you.
Conclusion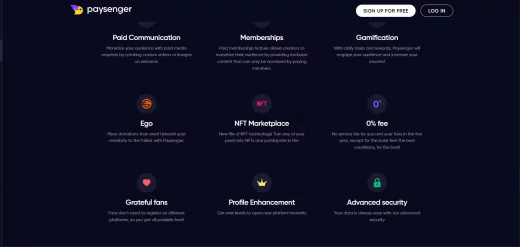 With platforms like Patreon, Ko-Fi and Paysenger, you get to connect with like-minded followers and financial backers while working on something you truly enjoy.
However, the goal should be to maximize your creativity by working on a platform that does the heavy-lifting of monetization for you so you can focus on your work.
On Patreon and Ko-Fi, you are required to constantly 'ask' fans for support or have a full crowdfunding marketing strategy.
On Paysenger, this process is automated as the system constantly follows up with your audiences to find support for you.
Paysenger is free to use, download the app here.