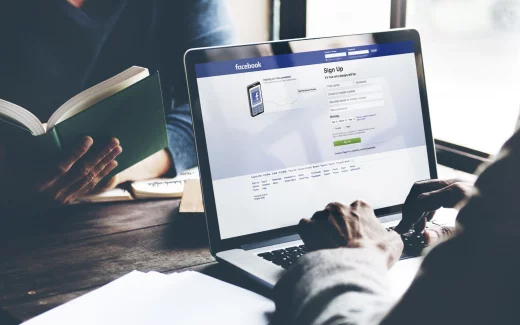 Facebook has been rolling out many ways to monetize your content. Despite the extreme popularity of new platforms like TikTok, Facebook is still going strong and continues to be the largest social media platform with 3 billion active users.
Naturally, content creators from all over the world are building audiences on the platform to maximize their monetization potential. Facebook content monetization can be achieved in several ways. You can either collaborate with sponsors to place ads on your content or you can use some of the built-in monetization tools.
This article will take a look at each available option and how you can become eligible to monetize content on Facebook.
Top 5 Ways to Monetize on Facebook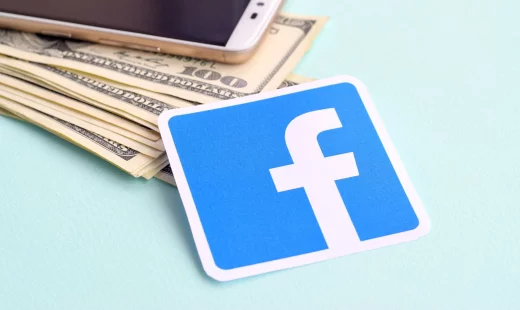 Good thing about building a following on Facebook (or any social platform) is that you can earn money using it in many different ways. Creators today don't just earn ad revenue or sponsored checks but have access to a host of monetization tools to diversify their income sources.
That's why Facebook has different eligibility requirements for different monetization methods. You can combine monetization methods to increase your income potential. The ones you end up choosing really depends on your content and audiences. With that being said, let's take a look at the top 5 ways to monetize on Facebook as a content creator.
1. In-stream ads
Facebook allows creators to place ads in their videos and earn a cut of the ad revenue. This is similar to YouTube's ad revenue model, and also has a set of requirements that you need to meet before you can be eligible.
In 2023, to be eligible to place ads on Facebook videos, you must:
Have a Facebook page with at least 10,000 followers.
Have at least 600,000 minutes of video content viewed in the past 60 days.
Consistently post 5 active-videos on your page.
Comply with Partner Monetization Policies.
Be at least 18 years old.
Live in an eligible country.
The countries that are eligible for in-stream ads are the United States, Belgium, Denmark, France, Germany, Netherlands, Norway, Portugal, Spain, Sweden, Argentina, Bolivia, Chile, Colombia, The Dominican Republic, Ecuador, El Salvador, Guatemala, Honduras, Mexico, Peru, and Thailand.
If you move to an ineligible country, you lose your ability to enable in-stream ads. Payouts are calculated based on the number of impressions and CPM (cost per thousand views). To see your approximate earnings:
Go to Meta Business Suite.
Select Insights in the left side navigation bar.
Under Earnings, select Video.
Payouts are made around the 21st every month. You'll have to reach earnings of at least $100 before Facebook can initiate a payment. You can check the status of your payment by heading over to the Meta Business Suite.
Read more about in-stream ads on Facebook's website.
2. Enable subscriptions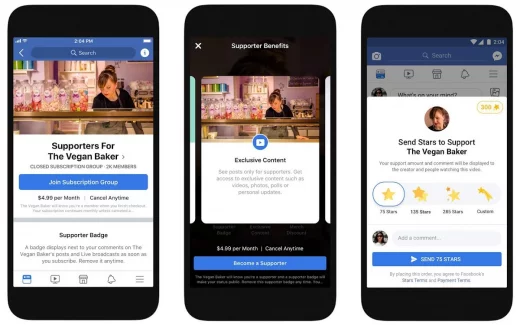 Subscriptions give you a way to turn fans into supporters. This is a direct way to monetize your audiences, where your income comes directly from your viewers.
People who love your content want you to make more of it, so they will be more than happy to support you by paying a recurring monthly fee. Facebook subscription allows you to collect these payments and offer exclusive content in return. Exclusive content could be anything from behind-the-scenes footage to paid access to a group. It's up to you to decide how you can deliver extra value to entice fans to purchase your subscription.
Subscriptions on Facebook also has eligibility requirements:
Subscriptions are available to Facebook pages based in Argentina, Australia, Austria, Belgium, Bolivia, Brazil, Canada, Chile, Colombia, Denmark, Ecuador, Finland, France, Germany, Hong Kong, India, Indonesia, Ireland, Italy, Malaysia, Mexico, Netherlands, New Zealand, Norway, Peru, Philippines, Poland, Portugal, South Africa, Spain, Sweden, Switzerland, Thailand, Turkey, United Arab Emirates, United Kingdom, and the United States.
Pages based outside these countries can get access to Subscriptions on an invite-only basis.
Your page must have 10,000 followers or 250+ return viewers.
You must have at least 50,000 post engagements in the last 60 days or
180,000 watch minutes in the last 60 days.
For more on Subscriptions, visit Facebook's website.
3. Post branded content
Facebook offers a full Brands Collabs Management system that allows creators to collaborate with brands. Branded content is created by an influencer or creator to promote a brand's goods or services in exchange for payment. This is the most common form of monetization on the internet.
Brands generally target influencers within their niche who produce highly engaging content and then offer to collaborate. Creators are paid to post content or stories that put in a good word for the brand with their audiences.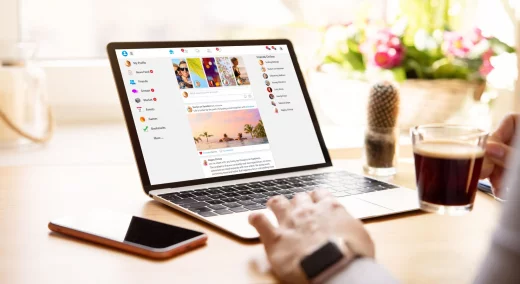 Just like on Instagram, anyone can post sponsored content on Facebook and take payments from brands. On Facebook, brands you partner with can also view insights and stats on how well a post performs, so it's an effective tool for both creators and marketers.
Read more about Facebook's branded tools and content policies here.
4. Sell products
As an influencer content creator, your biggest advantage is that you have access to a big audience for virtually no marketing costs. Any content you post gets viewed by a lot of people. And these people not only enjoy consuming your content, but they also would be willing to support you so you can keep making more content.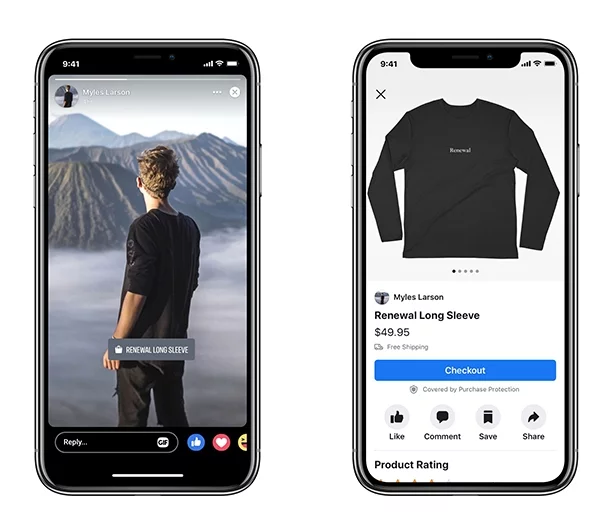 By offering your own products and merchandise to followers, you can earn a very steady stream of income. This ensures that you can earn money independent of brands and sponsors. All you need to do is to create an e-commerce store and promote it to your followers on Facebook. Stores can easily be created on platforms like Shopify or Gumroad.
5. Sell content
As you might've noticed, most ways to monetize on Facebook require you to meet a special set of requirements. To earn using paid ads you need to have a certain amount of followers or live in a supporter country. Same goes for subscriptions.
To post branded content, you must wait for sponsors to find you, and this can be a tediously long process if you're still a creator who's just starting out. So how can you start earning immediately even if you're still a new creator? The key is to use a creator marketplace like Paysenger.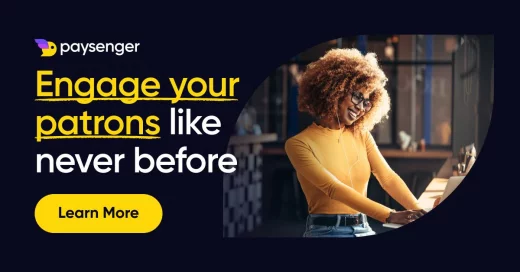 Paysenger is a place for creators to earn money for selling content, subscriptions, and collaborating with other influencers. It's a social marketplace where all interactions between creators, audiences, and brands are monetizable. If you have an audience on Facebook, for example, you can send them to Paysenger to interact with you in different ways and pay you money in return.
Here are some ways you can make money using Paysenger:
On-demand content: Creators on Paysenger are paid by fans or sponsors to produce content based on their ideas. For instance, if a brand needs a special type of video or shoutout, they can simply go to your profile and send a paid request. If a fan wants a personalized video (for example, a happy birthday shoutout) such, they can also do the same.
Collaborations: Collaborations are key on social media when it comes to maximizing your earnings and growing your followers quickly. On Paysenger, you can find influencers in your niche and pay them to do a collab. Since you paid for it, you own a stake in that particular piece of content and are also eligible to earn the monetization revenue together with the original creator.
Tokenized economy: Paysenger uses a cryptocurrency known as EGO tokens to run the creator economy within the platform. Creators are rewarded for creativity and producing viral-worthy content, and audiences are rewarded for engaging. The blockchain-based create-to-earn system is designed to maximize the earnings of creators who have the best, most-engaging content.
Paysenger is great for Facebook creators who want to increase their earnings. All you need to do is promote your Paysenger page on Facebook and tell your audiences to send you paid requests there.
Conclusion
If you have a following on Facebook (or any other social network) you can unlock many different ways to boost your earnings. It all comes down to your niche and industry, and it's up to you to decide which methods to incorporate into your monetization portfolio.
Of course, you can always combine multiple methods to maximize your earning potential. However, do note that your time and resources are limited. You might end up doing extra work, for example, if you sell subscriptions because they require you to produce exclusive content in addition to your free content.
Looking to grow as a content creator? Use a platform like Paysenger that automatically manages monetization for you. It collects payments for one-time content requests, pays you monetization revenue for posting viral content, and even takes payments from potential sponsors and partners.
Become an early adopter today to get more exposure (since competition is low at the moment). The platform is available to use for creators, idea makers, fans, and also idea makers/sponsors.