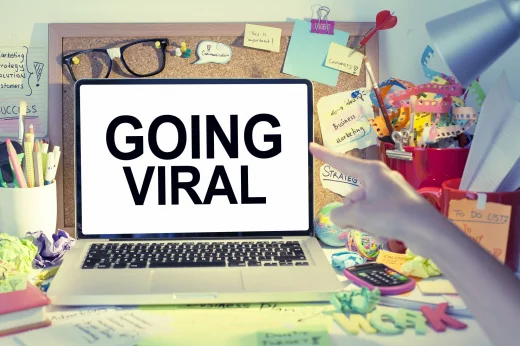 New social platforms make it very easy for anyone to get fame and earn money. But how to create viral content? Follow this guide and you will succeed in no time!
The meaning of 'going viral' has changed a lot over the years. Before, a lot of people went viral just by posting strange or goofy videos on YouTube. These days, there are entire media teams dedicated to experimentation and understanding the psychology behind how people engage with content on the internet.
Virality can make or break entire marketing campaigns, influencers, and businesses. Viral videos are special – a lot of people can relate to them and that's why they spread them over the internet.
What makes content go viral? And how many views do you need?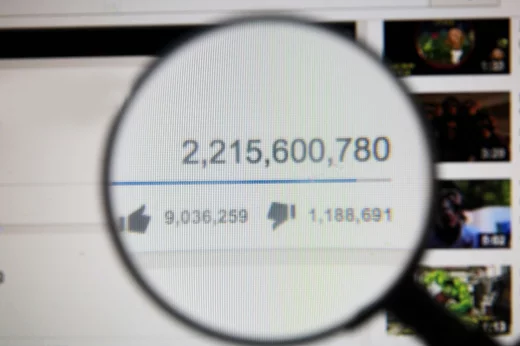 There's no rule of thumb for how many views you need to go viral. This varies platform to platform and sometimes also depends on your particular niche. Most people agree that getting five million views on a video is a good sign of virality. However, do note that it's a lot easier to get 5 million views on TikTok versus YouTube.
This means that 5 million views on YouTube would have a bigger impact than getting 5 million views on TikTok (and your paycheck would be bigger too).
A good rule of thumb is to think about how people interact with your videos. Even if you don't have millions of views, if every person who sees your video shares it with others, and others feel like doing the same, then it's a good indicator that you've gone viral.
However, even great video ideas sometimes get overlooked and are never able to go viral. Your creativity and video ideas are not the only denominators of success because there are other factors at play.
That's because traditional social media has a lot of competition and algorithms generally favor big influencers or celebrities. Sometimes it's purely luck but you can increase your chances by using the right tools such as Paysenger.
Paysenger is a social marketplace that offers a plethora of monetization tools to content creators. It's a Web3 built on the principles of complete internet decentralization. This means that the platform is completely free from biased algorithms or political agendas. The probability of you going viral depends entirely on your level of creativity.
Small creators on Paysenger have an equal chance of going viral as influencers with big followings. And not to mention that you also earn money by producing viral content that can be reinvested into further promoting your profile.
8 Tips On How to Make Content Go Viral
So what makes online content go viral? Let's take a look at some of the ways and the tools that are available at your disposal.
1. Focus on a specific category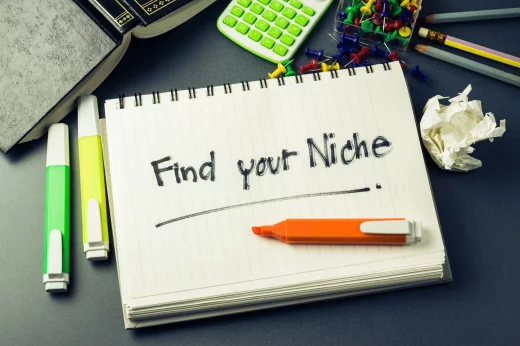 By focusing on a specific niche, you can find a dedicated fanbase that loves your content. The more committed your fanbase is to your content, the more they will want to share your content with others.
When you create content in one particular niche for long enough, you eventually learn about people's likes and dislikes.
2. Make your content relatable
Viral content is usually down-to-earth and authentic. Social media has its own culture, and you should think of it like a group of people in a party having conversation.
If you come off as pretentious or scripted, people find it hard to relate to you. Some of the most viral videos are really simple. Take any of Khaby Lame's videos as an example:
Khaby Lame has the highest followers on TikTok with over 161 million followers. Most of his videos are very down-to-earth, as he reviews clips on the internet of people overcomplicating things. He points out simple and obvious ways to do things instead, and people find his comedic obviousness very relatable.
3. Keep it short
Some of the most viral videos today are short and sweet. That's mainly thanks to TikTok. There's way too much content on the internet and people simply don't have the attention span to sit through a video longer than 30 seconds.
In the TikTok age, focus on delivering your punchline in the first few seconds before your audience scrolls away to something better. Social platforms understand this and that's why they all have short videos. Facebook and Instagram have Reels, YouTube has Shorts, and TikTok, well, it has TikTok videos.
4. Be omnipresent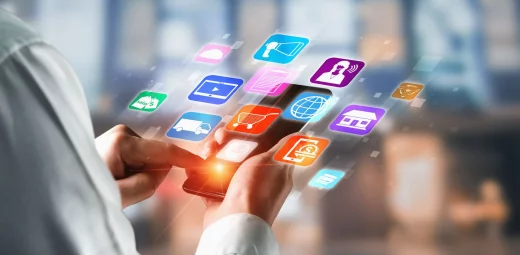 The definition of the word "omnipresent" on Google is, "widely or constantly encountered; widespread". Being omnipresent on social media means that your content should be spread on all platforms consistently. Don't just limit yourself to one social platform.
This also doesn't mean that you should overwhelm yourself. It's very easy to repurpose content you make for one platform for other platforms as well. It just takes editing and a little bit of planning.
For instance, you can repurpose long form YouTube videos and turn them into shorter clips for TikTok or YT Shorts.
5. Collaborate with other influencers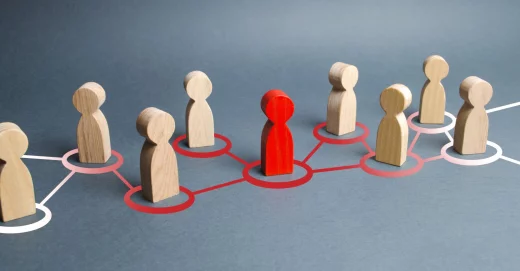 This is not as easy as it sounds. Influencers are constantly bombarded with hundreds of thousands of messages on a daily basis. It's really hard to collaborate with them. However, instead of formally asking for a collaboration, you should work on building an online friendship. So you should make content that's not only enjoyed by audiences, but also by creators and influencers alike.
For example, the AMHBand's lead singer has been doing Jack Black impressions for a really long time (he even looks like Jack Black). They eventually did a collab with Jack Black:
Collaboration is much easier if you use a creator platform. On Paysenger, for example, all you have to do is send a paid request to an influencer and ask for a collaboration. Since you're paying for the request, your message gets filtered through a sea of spam on the internet and influencers are much more likely to pay attention to you.
6. Do it better than the trends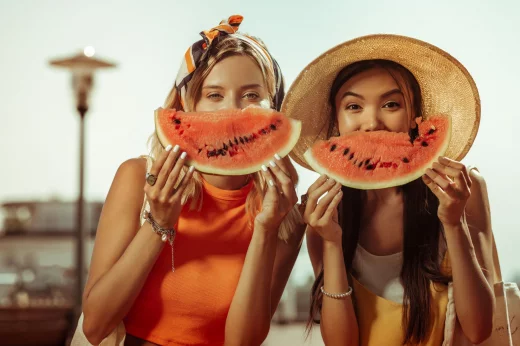 Keeping on top of trends is important but if you just do what everyone else is doing, you won't go viral.
Even if you do make content that's inline with current trends, you need to add a certain flavor and personality to stand out from the crowd. Keep an eye on newsworthy titles, viral content ideas, new songs, memes and hashtags.
Celebrities usually do this too and are quick to jump on the bandwagon. This gives them a chance to go viral.
7. Be consistent by posting regularly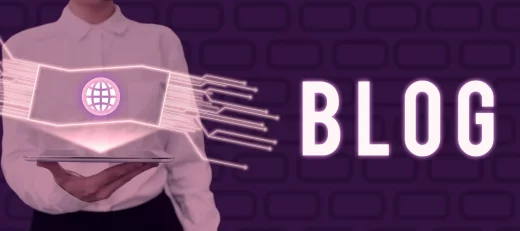 Most experts agree that you can get popular faster by being frequent on social media. People need to see your content regularly for you to become a memorable face on their news feeds, which is why you have to maintain consistency.
If you make short videos, then you can even post several videos per day. Short videos take very little time to create, that's why most TikTok creators post 4-5 times a day. The best way to be consistent is to create a content calendar in advance. A content calendar lists out your entire plan for a week or month, so you can create content way in advance.
This ensures you're regularly posting content with no breaks. With automation software like Buffer, you can even upload all of your social media posts ahead of time.
8. Pay attention to your titles, descriptions and thumbnails
No matter how good your content is, you can't go viral if people don't feel like clicking on your videos. That's the very first step.
That's why it's absolutely important to pay extra attention to your titles and thumbnails. Famed YouTuber Mr. Beast is known to be an expert at crafting expert titles. Here's a short clip of him talking about the importance of titles:
Conclusion
While luck plays an important role when it comes to going viral on the internet, you can increase your chances by using the right tools and strategies.
It takes commitment and a lot of consistency before you can start getting the hang of always creating viral content. You have to become a student of social media and absorb the latest trends and content formats that draw attention from all over the planet.
Creators who have the ability to go viral understand human psychology and know what hooks people in. You must pay attention to every component including the opening, title, description, hashtags and so on. For most new creators, however, the competition is too severe so it's better to use other tools that can help you get into the limelight faster.
Looking to grow as a content creator? Use a platform like Paysenger that manages monetization and helps you become popular faster. Create paid on-demand content, earn monetization revenue for posting viral content, find sponsors and collaborate with other influencers.
Become an early adopter today to get more exposure (since competition is low at the moment). The platform is available to use for creators, idea makers, fans, and also idea makers/sponsors.